Winemaking tradition
There is no doubt that the wine culture and the knowledge of the wine trade reached Catalonia around the 6th century BC. The area was then the most important Greek colony in Spain, and Emporiae was the Greek city that later gave its name to the district of Empordà. Four centuries later, archaeological and documental evidence exists to demonstrate that the wines of the lands of Emporiae and other areas of the Tarraconensis were known in the domestic markets of other provinces of the Roman Empire and in the metropolis itself.
In the Middle Ages, when vines were grown near abbeys and monasteries, the terraced vineyards cultivated by the Monastery of Sant Pere de Rodes covered the slopes of the Rodes Mountain range. It is here that the winemaking monk Ramon Pere de Noves is believed to have excelled in the art of winemaking and have written a treatise on the subject. There is also evidence to show that the Monasteries of Sant Quirze de Colera and Santa Maria de Vilabertran also owned vineyards in Empordà.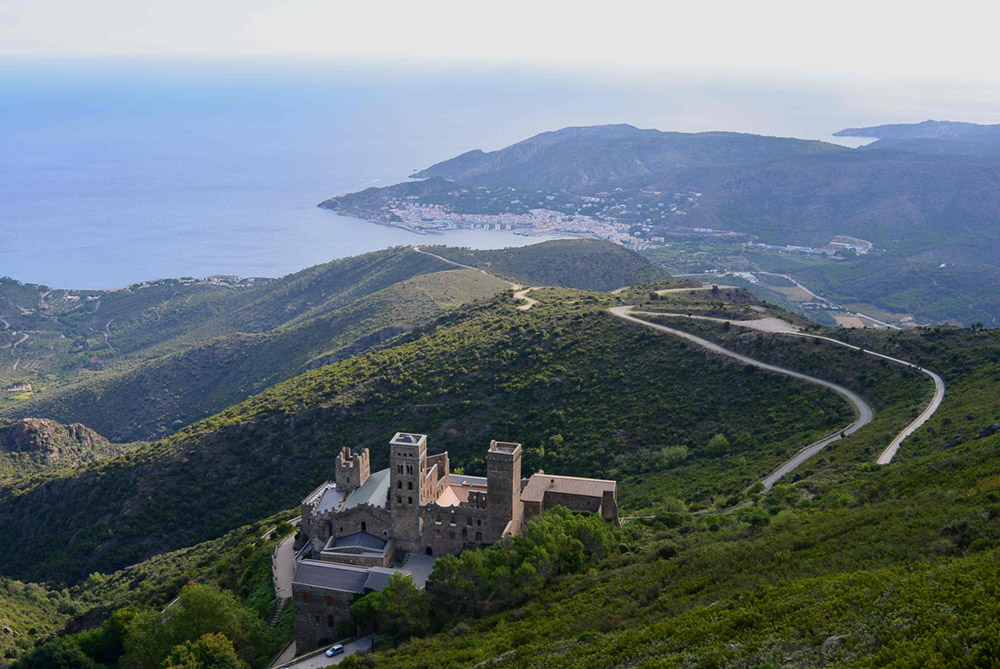 In the 18th and 19th centuries, the vines demonstrated their colonising capacity and became a symbol for the agricultural growth that fuelled significant demographic growth in the production area. A unique landscape of cypress trees with dry stone terraces, walls and cottages was shaped. The phylloxera plague first appeared in Catalonia in 1879, in a vineyard in Rabós d'Empordà. It brought a ruinous end to this thriving era for Empordà wines. The recovery was tough. The vineyards never recovered all the land they had occupied prior to the plague.
The cooperative bodega movement was initially promoted by the Mancomunitat of Catalonia, and later by the Republican Generalitat around 1930. This was the start of a new era of improved winemaking processes; new bodegas were built and sales networks were extended. In addition to these developments, private initiatives were underway and the result was that the quality of wine of Empordà gained fame and popularity in many markets.